I l
ove how people mark their 100th post or 1 year blog anniversary with a giveaway. I am, unfortunately, not that patient. I have been blogging since Jan. and This will be my 44th post. But Giveaways look like so much fun, I just had to get in on the action.

So for no particular reason what so ever, I am hosting a giveaway. It will begin today (at the time of this post) and end on April 16th, one week from today.

Here is what I am giving away. One (1) custom order Minky baby blanket. Winner will choose between Boy or Girl, pictured below.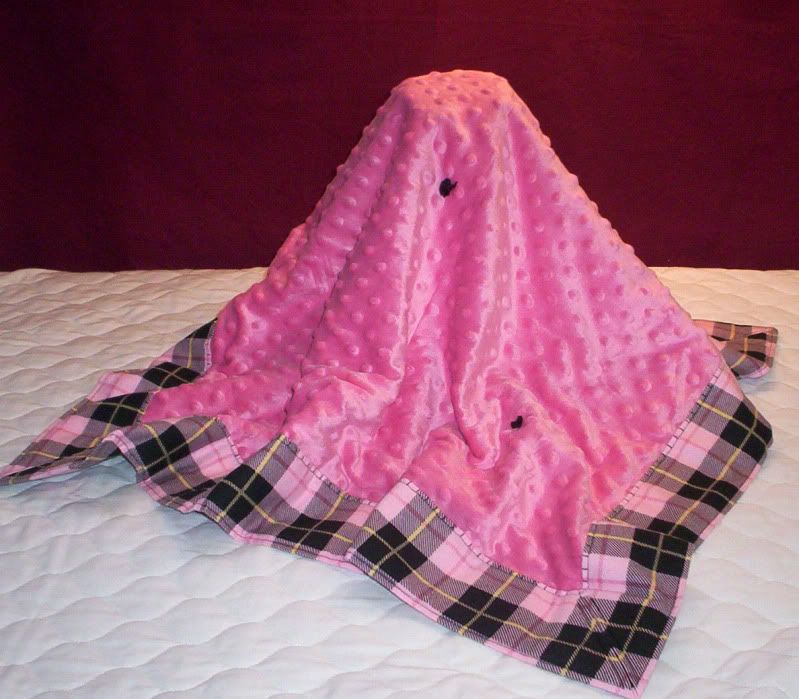 You can get the complete product information here MINKY BLANKETS

RULES & Stuff:
1. Everyone will have an equal chance to win, as the winner will be drawn at random.
2. A purchase will not increase your chance of winning, 'cuz that's no fair.
3. 2 possible entries for each participant
(1)Visit my website w
w
w.syhocustoms.com and take a look around. Then come back here and leave me some feedback, in the form of a comment. I am interested in constructive criticism. Tell me what's good, bad, and what could be changed. Prices seem fair to you? That kind of stuff.
(2) Follow

LEFTFIELDMISSY

on twitter. Leave me a comment to tell me your following me. If you already follow me, leave a comment and let me know, so that you can have your second entry too.

I admit, I really need to know what I could be doing better. I am not looking for sales, though if you did want to buy something I would be happy to comply. This is more about the feedback.
Good luck to everyone. Now let the game begin!