You guys are gonna love this. I got one of these in the mail last week for our giveaway. The one I got is blue and Med sized. But better than getting a free shirt, your gonna dig the story behind it.

The Central City Artist Project is a non-profit organization founded by people who believe artists play integral roles in healthy communities. Our goal is to create a residency program in the heart of Central City, a populated, historic neighborhood in New Orleans struggling to overcome not just Hurricane Katrina's destruction but also two long-standing community scourges - poverty and crime.
for more information: www.centralcityartistproject.blogspot.com

Artists have generously donated original drawings to help us raise money and awareness for Central City. All t-shirts are hand-printed, using water-based inks on 100% cotton shirts. Please visit our store for more information, and buy a t-shirt today: www.centralcityproject.etsy.com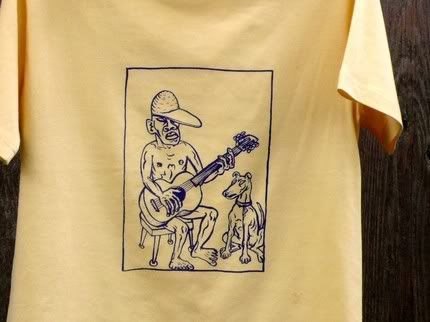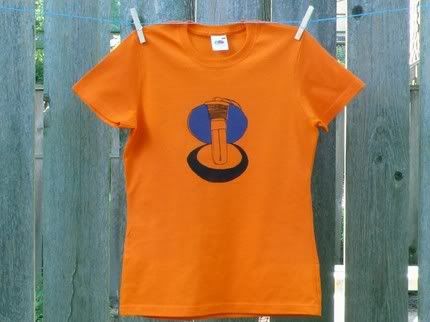 And the one I will be giving away...
Please show your support for this cause and go buy a t-shirt or 10!