This Chic designed a pendant just for my little giveaway. Check her out...



My name is Stefanie, I am 26 years old from good old New Jersey. I have been creating all types or art since I was very young, under the influence of my

Mother

. Over the years I have tried many different mediums, from plush to painting canvases, but have always found my love to be pin up inspired art. All of my pieces start with a simple word or phrase and I build each of them individually from there. I have a ton of fun trying to find the perfect image to suit what I am trying to say.





Currently, the shop contains jewelry and one of a kind canvas art but will soon expand to other accessories and items for the home.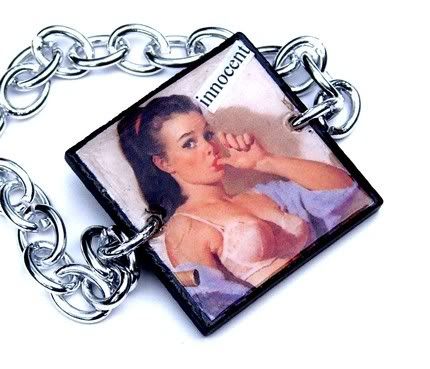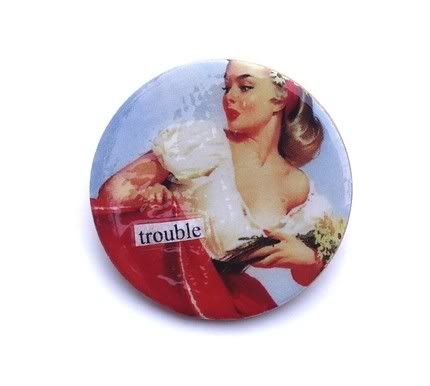 When I am not neck deep in paper, wood, and paint, I enjoy scouring every market for vintage Halloween items, my favorite holiday. I also enjoy hanging out and being silly with my best friends, playing with my Bulldog, working on my side project (

dirtyjersey.etsy.com

), having bbqs, relaxing on the beach, and taking random road trips to anywhere!





When I am not scanning the thousands of wonderful shops on Etsy, and buying more than I should, you can find me here:


www.craftster.org
www.mmaweekly.com
www.kickstartcycle.com
www.marthastewart.com (she's my queen!!)

Well Thanks Stef, for creating this awesome pendant for us. You can take a random road trip here anytime! And for those who are interested she listed the blogging is sexy in her Etsy shop. Buy the necklace