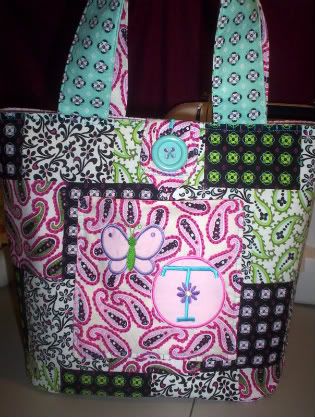 Last Mondays was my birthday. (29 again, he he) My daughter and I had eye appointments that day. Got new contacts, that was nice. Tuesday morning she woke up sick as a dog. Missed 3 days of school. High fever, vomiting, general aches and pains all over. Went to the ER on Thur, where her fever broke and we ended up leaving. Friday she went back to school and I hit the Pres. Day sale at Joanns. Then I had a hair appointment that afternoon...
Lord can I just tell you the pain and agony of getting my hair done. I decided I wanted to get my hair permed. Less of a pain in the ass to try to "do" everyday. So I grew my hair out for 2 years. I had some bleaching damage to get rid of. I went into the salon with a very healthy, very long head of hair. My hair dresser was very happy when she saw how good the condition was. But I am guessing by the time we were done, she was happy to see my leave.
First, she had to wash and cut the hair. Layer it out so the curl would look better. And then came the rolling. I swear that poor woman had to put 200 rollers in to my head. She even said her arms were tired when she was done rolling. All said and done (after a horrible painful rinse) it took 5+ hours to get my hair permed. Lord have mercy, I don't ever remember it taking that long before, but I was probably in high school the last time I got my hair permed.
Anyway, Since I couldn't wash my hair or really do anything to it, I hid in my sewing room with my new fabric and worked on a cute tote for my very patient hair dresser. I'll post pictures of my new hair later, but first the bag.