I know, I know, it's been way to long since we indulged in Foxy Friday. But think of it this way, absence make the heart grow fonder... errr... or something like that.

Today for our viewing pleasure, Mr. Justin Timberlake. I don't normally find myself attracted to boy band members, ex or present. Or maybe I do, seeing as people seem to think Sexy Papa is a cross between Timberlake and Eminem. Who knows? Anyway, to take the words right out of Rachel's mouth "Yummo"
Definitely bringing sexy back.
Casual Justin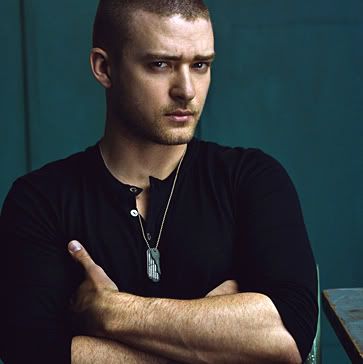 Serious Justin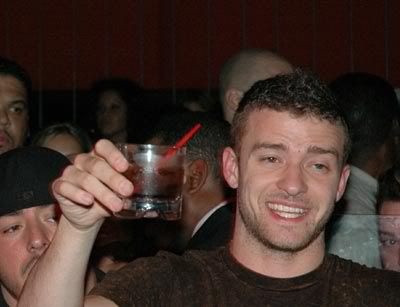 Ha Ha, drunk Justin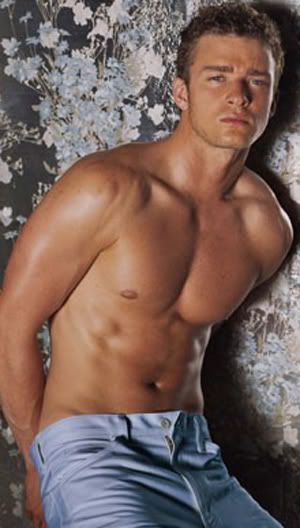 Kinda like HNT, only HNJ. Half Nekkid Justin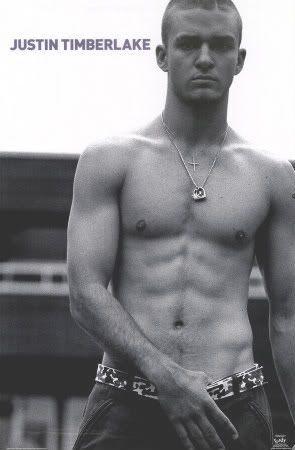 Black & White, half nekkid Justin.

Boy do I love me a man with some ink.

Not sure if all the tattoos in the photo above are real, but I know some are. Now on to the 2 degrees of separation...from Justin Timerlake.

So you all don't know I live in Hampton Roads, or maybe you do and your a stalker. Anywho, I went to school at Princess Anne (High school) with Pharrell Williams, another hottie, who I might just have to feature one day. No we weren't pals, so don't ask me to introduce you. He was a nice guy to everyone, but stuck to his crew. And he does a lot of work with Timbaland, including a couple of songs with Mr. Timberlake himself. Ha. I feel connected. Well, OK, not really.

And if that wasn't enough of a laugh for you... check out Heathers post on the boob debate. That is a sure winner. Queen of Shake Shake